Launch your membership site on any custom HTML or static website
MemberSpace is a simple and powerful way to transform your custom HTML or static site into a robust membership business.
Custom HTML websites and static site generators like Jekyll, Gatsby and Hugo are a popular choice for many developers to build completely customizable and fast websites.
Creators love MemberSpace. Read reviews from happy customers.
I have been researching and using online course platforms for the past year and just settled on something to get me started. But, I was so excited when I stumbled across MemberSpace. It offers just what I was looking for!
It's very easy to use and set up with minimal explanation. It's easy for a do-it-yourself kind of person.
Our company definitely has some unique challenges to overcome, and the team at MemberSpace has been extremely helpful in the problem-solving process!
I love having control/ownership of my course content. The ability to host a course on my own site is fantastic.
Simplicity and the fast, hands-on help I get.
Prompt, friendly reply and solved my query swiftly.
Free to use. No credit card required.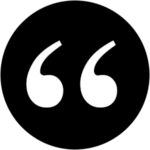 I've been recommending MemberSpace to clients since 2016. It's my go-to solution for membership sites, so being able to make passive income as an affiliate has been great.
Omari Harebin, SQSP Themes
How MemberSpace Works with any Custom Built Website
Create a membership website on any custom built site.
Simple is a top priority at MemberSpace. Our membership software is super easy and our customer support is the best in the business.
No coding
Any platform
Excellent customer support
Your website
Migrate for free
No coding
 Designed for non-technical people
We believe anyone should be able to build and run a membership site. You shouldn't need to hire a developer or have technical skills. So we've designed MemberSpace to be easy and simple for non-technical people to launch and grow a membership business on any website.
Any platform
Excellent customer support
Your website
Migrate for free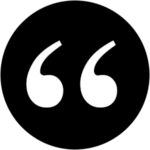 All my students used MemberSpace to access the course and it's running without a hitch. I earned almost $30K on my last launch.
Jonathan Tilley, Founder of LOLB