Add membership to your Notion site
Free support. Installs in minutes. Customizable.
MemberSpace is a simple and powerful way to transform your Notion website into a membership business. Protect pages and content, collect monthly fees and customize everything.
Free to use. No credit card required.
Creators love MemberSpace. Read reviews from happy customers.
Was looking at Mighty Networks to host a series of video business frameworks that I've been working on. Freaking $99/month. Decided to build it myself instead using Notion, Super, and MemberSpace. Similar functionality, but looks/flows exactly how I want it to.
Ease of setting up and deployment. Set up multiple member plans and sync with Stripe for payments. Best all-in-one tool.
Easy deployment and integration, easy user management, up and running in less than 30 minutes. Amazing support.
Great Support Team! Jen has helped me with a number of questions and technical issues over the past year or so and is always incredibly timely in her response, thorough and concise in sharing and asking for information, and all around very kind! I greatly appreciate the support I get from MemberSpace.
I run a membership for girls lacrosse coaches. MemberSpace has helped me focus on content and growing my community instead of administration. The best thing about MemberSpace is the customer service.
I was first drawn to MemberSpace because it allowed me to offer login-based courses on my website--thus maintaining my business brand. I've stayed because any time I've had some unusual question or a "I wonder if I can..." thought, the MemberSpace team has been so wonderful. They're quick in their response, but perhaps more importantly clear. They've always had a direct, helpful solution to my questions.
Free to use. No credit card required.
How MemberSpace Works with Notion
Notion blends your everyday work apps into one. It's the all-in-one workspace for your notes, tasks, wikis, and databases.
Simple is a top priority at MemberSpace. Our membership software is super easy and our customer support is the best in the business.
No coding
Any platform
Excellent customer support
Your website
Migrate for free
No coding
 Designed for non-technical people
We believe anyone should be able to build and run a membership site. You shouldn't need to hire a developer or have technical skills. So we've designed MemberSpace to be easy and simple for non-technical people to launch and grow a membership business on any website.
Any platform
Excellent customer support
Your website
Migrate for free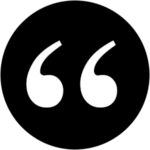 Not only is this platform easy to install and use, but it's backed by an incredibly helpful and friendly staff! I've never worked with such a patient team!
Hollis Maloney, Founder of Hollis M.M.