Build and scale a professional membership site on Duda
Duda + MemberSpace is a powerful membership solution for agencies, freelancers, hosting companies and web professionals.
Duda is a responsive website builder for digital marketing agencies, hosting companies, online directories, and all web professionals that serve small businesses.
Creators love MemberSpace. Read reviews from happy customers.
It is very simple and easy to use and equally easy to configure or change.
Ease of deployment and options to white-label.
Easy deployment and integration, easy user management, up and running in less than 30 minutes, amazing support.
Setup was very easy although we made a few minor errors (on our part, as we didn't see the clear instructions) which were later pointed out to us in our very informative zoom meeting. The customer service has been outstanding.
The customer service for Memberspace is outstanding. They are very prompt, patient, super helpful, and just such a pleasure to work with. As somebody not good with technology, their service and help are so appreciated!
So easy to set up and implement... The integrations work seamlessly and the analytics are wonderful. That all combined with the fact that I've NEVER encountered customer service like this. From the dumb questions to the 'oh my god, I think I broke my site' emergencies... They typically respond within MINUTES during the designated hours and, if I hit them outside of that? I know that I'll wake up to a thoughtful response. Truly fantastic customer service and attention.
Free to use. No credit card required.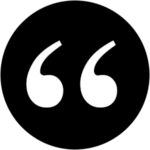 MemberSpace allows me to run my business how I want and without the limitations I had on other platforms. My students love it and I'm paying less fees.
Matt Stivers, Founder of The Yoga Matt
How MemberSpace Works with Duda
Watch how easy MemberSpace integrates with Duda.
Simple is a top priority at MemberSpace. Our membership software is super easy and our customer support is the best in the business.
No coding
Any platform
Excellent customer support
Your website
Migrate for free
No coding
 Designed for non-technical people
We believe anyone should be able to build and run a membership site. You shouldn't need to hire a developer or have technical skills. So we've designed MemberSpace to be easy and simple for non-technical people to launch and grow a membership business on any website.
Any platform
Excellent customer support
Your website
Migrate for free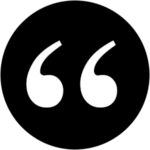 All my students used MemberSpace to access the course and it's running without a hitch. I earned almost $30K on my last launch.
Jonathan Tilley, Founder of LOLB