Add membership access to your Webflow site
Installs in minutes. Fully custimizable.
Accept monthly recurring payments by adding member-only access to your Webflow website. 
Free to use. No credit card required.
Webflow is a visual design tool, content management system (CMS) and hosting platform that lets you design and build responsive websites without any coding.
Creators love MemberSpace. Read reviews from happy customers.
I'm a designer with no real coding experience. It was so intuitive and easy to set up MemberSpace on my website. And the Customer Support is amazing and very fast. 🙂
Prompt, friendly reply and answered my query swiftly.
Its reliability. We use it in UK schools to provide MP4 song resources. We have never had one complaint from a school. The link with Vimeo works seamlessly.
The customer service for MemberSpace is outstanding. They are very prompt, patient, super helpful, and just such a pleasure to work with. As somebody not good with technology, their service and help are so appreciated!
I have been researching and using online course platforms for the past year and just settled on something to get me started. But, I was so excited when I stumbled across MemberSpace. It offers just what I was looking for!
It's very easy to use and set up with minimal explanation. It's easy for a do-it-yourself kind of person.
Free to use. No credit card required.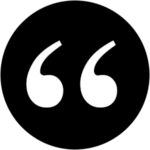 Up and running in literally a day, and $4,000 in sales a few days later! If I made it work this quickly, anyone can. This is seamless.
Stephanie Leavell, Founder of Music for Kiddos
How MemberSpace Works with Webflow
Build a powerful membership site with Webflow!
Simple is a top priority at MemberSpace. Our membership software is super easy and our customer support is the best in the business.
No coding
Any platform
Excellent customer support
Your website
Migrate for free
No coding
 Designed for non-technical people
We believe anyone should be able to build and run a membership site. You shouldn't need to hire a developer or have technical skills. So we've designed MemberSpace to be easy and simple for non-technical people to launch and grow a membership business on any website.
Any platform
Excellent customer support
Your website
Migrate for free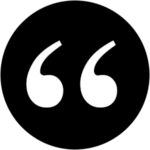 All my students used MemberSpace to access the course and it's running without a hitch. I earned almost $30K on my last launch.
Jonathan Tilley, Founder of LOLB