Paid newsletter platform and software
Add paid newsletter to any website or blog.
Easily add member-only access to any part of your website or blog. Create member plans, lock pages, and accept monthly subscription payments. MemberSpace is free to use. No credit card required.
It has never been easier to create a paid membership newsletter.
1. Add our snippet of code
Add our little snippet of  code in the source code of your blog or website so you can experience the awesome of MemberSpace
2. Protect newsletter pages
Tell us which section of your website you want to protect and make members-only. We'll do the rest.
We'll handle the payments, signups and logins. We only get paid, when you get paid so we are here to help!
Read real customer reviews about MemberSpace.
Amazing service! Jen Sommers was absolutely invaluable with helping me troubleshoot a problem I was having with one of our members not being able to activate her account and receiving the correct plan. After all of the options, we finally got it squared away, but without Jen's help I'd still be hitting a wall!
The ability to move the software with me if I change website hosting providers WITHOUT disrupting me membership base was VERY appealing to me.
The customer service for Memberspace is outstanding. They are very prompt, patient, super helpful, and just such a pleasure to work with. As somebody not good with technology, their service and help are so appreciated!
They have done a fantastic job of integrating features, functionality, and low cost into this great product. You can even upload and protect all of your content and downloadable items directly to MemberSpace so that people cannot access it from the website. Really flexible and robust software that directly integrates with Squarespace as well as other software products.
MemberSpace offers recurring payment plans that are AMAZING in their billing dates, ability to pro-rate, and ease of use. The customer service and technical support can't be beat. You never feel talked down to, and the answers are in plain speak. I have a Wix website, and the integration with that is INCREDIBLE! I can continue building pages in Wix, and MemberSpace just puts a nice little password portal on the pages I want. I can use the templates and CSS that I've already created - I don't have to worry about making sure all my pages look the same across multiple platforms because they are all in one platform (hosted on my website).
I love the simplicity. I am not a tech person so this has been awesome at helping bring to life my community membership. Also the customer service is AMAZING!
It's free. No credit card required.
Paid newsletter subscription site examples
Here are a few examples of successful paid newsletter subscription sites using MemberSpace.
Food and Health Communications
Seven Sisters Alum Association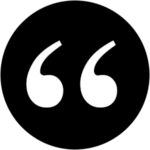 Integrating MemberSpace with our site was one of the best things we've ever done. Simple to get started and packed with features. Big fans!
Sibi Murugesan, Head of Platform at Calm Fund
Our software provides everything you need to launch, build and grow your membership business on any platform. Below is a list of our features and integrations.
You shouldn't need to hire a developer or have technical skills to build and run a membership site. MemberSpace is a simple solution for non-technical people.
Your website, any platform.
MemberSpace works with all popular website builders. Add MemberSpace directly to your site, and easily move to a different website platform without impacting your members or billing details.
See the website platforms we integrate with.
Customer service is our top priority.
Our success truly comes from providing great customer support. You can talk with us via live chat or email (under an hour response). But don't just take our word for it, read our excellent
Trustpilot, Capterra,
and
other MemberSpace reviews
.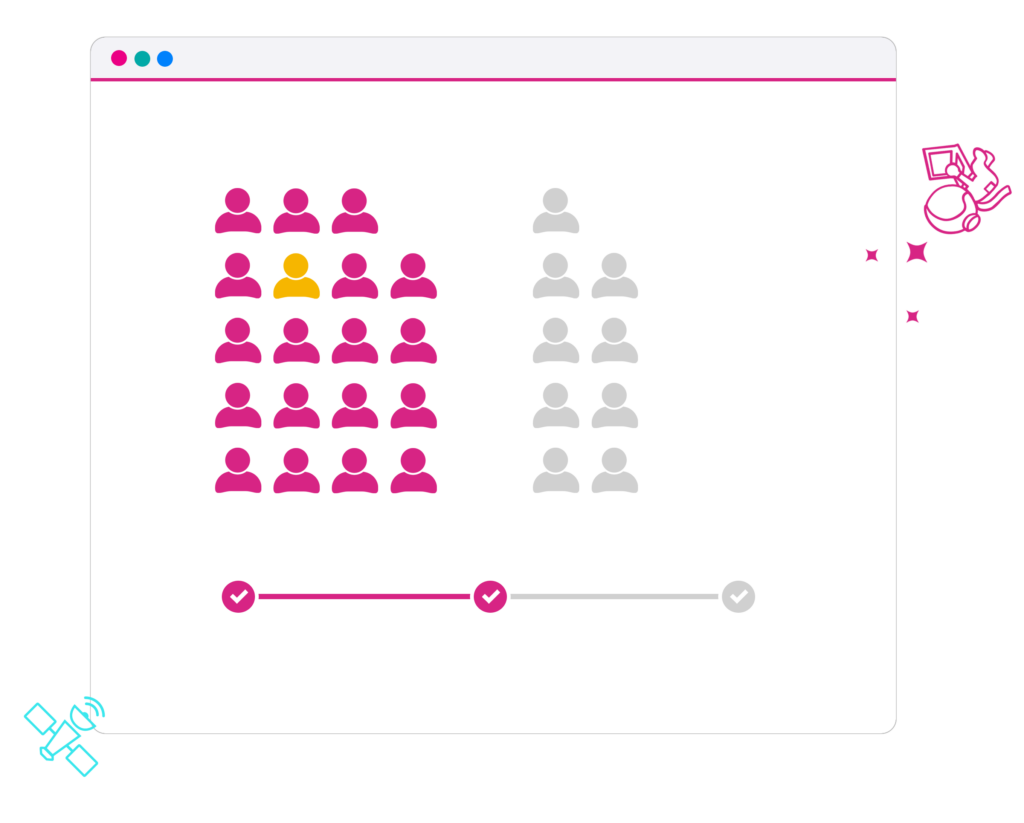 Migrating your membership to different software can seem like a daunting task. We make it easy, simple, and painless. So if you have an existing membership system, we'll help you migrate to MemberSpace for free. Learn more about migrating to MemberSpace.
How to Start a Paid Newsletter Subscription Site with MailChimp
If you're a digital creator, you've probably heard of or subscribed to a newsletter powered by Substack. This platform is often synonymous with creators monetizing their newsletters — but it's not the only way to earn money from emails. Many entrepreneurs find it easier and more profitable to create a paid newsletter with MailChimp and a Substack alternative like MemberSpace.
Should You Start a Paid Newsletter?
The idea of replacing your job entirely with a paid newsletter is appealing. It's important to make sure that creating a paid newsletter is the right kind of work for you, though. A lot of effort goes into maintaining a paid newsletter that regularly generates happy subscribers!
A paid newsletter may be a great fit if you:
Already have an active free email list
Are comfortable writing
Repackage your blog posts into a downloadable resource
Can commit to a firm schedule for regular email updates
Have something of value to offer beyond your free content
Paid newsletters typically provide extra value that goes above and beyond the content in your standard marketing blasts. Paid subscribers may receive:
Expanded print or audio content
Early or discounted access to videos and courses
Special members-only website access
Exclusive downloads (like eBooks and guides)
One-on-one coaching
"Office hours" and "ask me anything" sessions
On an individual level, paid newsletter subscriber costs are typically low — often in the $5 to $10 per month range. These small payments can add up big time for a creator, potentially generating full- or part-time income.
Not sure what you can offer paid newsletter subscribers? Look at our guide to developing a membership business idea and finding your minimum viable product for paid newsletters
Choosing a Paid Newsletter Platform
Substack often touts the fact that there's no cost to join. Instead of a monthly subscription fee, users forfeit 10% of every subscriber payment (plus credit card processing fees).
This pricing model can undoubtedly make sense for users with small email lists. If you're planning to grow your subscriber base, though, it becomes expensive — fast. There's no cap to that 10% fee that Substack takes from each paid subscriber.
Paid newsletter businesses that generate $400 or more every month can see significant savings by switching to MemberSpace as a Substack alternative.
If you've got 1,000 subscribers paying five dollars each, you're generating $5,000…and forking over $500 every month to Substack.
MemberSpace offers a free plan option for startups as well as a paid plan with additional features for more seasoned membership businesses.
How to Create a Paid Newsletter with Mailchimp and MemberSpace
It's easy — we'll show you how!
First Steps for Starting a Paid Newsletter with Mailchimp
First things first — decide on your newsletter focus and make your accounts.
Build the Website Pages for Your Paid Newsletter
Using one of the many CMS platforms MemberSpace is compatible with, build three web pages:
1. A landing page that is live for anyone to visit: 
2. A thank-you message that appears after they subscribe:
3. A Member Page that's only accessible to paid newsletter subscribers and allows them to access past content. This page can be as simple as a list of links to the text version of previous emails.
Set Up MemberSpace to Power Your Paid Newsletter
If this is your first time using MemberSpace install it on your website before proceeding.
After you've linked your website and MemberSpace account, log in to the MemberSpace backend and click Member Pages at the top.
Go back to your website and locate the URLs of the second and third pages you created above — the ones that are only for paying subscriber's eyes. Once you've got the URLs, click the pink 'Protect Member Pages' button in MemberSpace.
Enter your page URLs one at time and complete the short form.
After adding the Member Page, go back to the top menu and click Member Plans.
Click the pink 'Create Member Plans' button. Under the 'What type of Member Plan is this?' drop-down menu, choose 'Recurring Payment'.
Fill out the plan details, including price and frequency. You can create more than one member plan type if you'd like to allow monthly and annual subscriptions.
In addition to the plan details, we also specify here which Member Pages our paid subscribers can access and where they get redirected to after they signup or login.
Don't forget to turn on your plan to begin selling paid newsletter subscriptions!
You can modify the form fields that new subscribers must complete when signing up for paid newsletter access. This function is excellent for collecting additional data you can use to segment your subscriber list further.
Click 'Customize' in the top menu bar.
Then click 'Sign Up Fields'.
From there, you can add any form fields and checkboxes that you'd like.
Connect MemberSpace and MailChimp using Zapier
Zapier is a free service that allows you to push membership data from MemberSpace out to over 1,000 third-party services like Mailchimp, Google Sheets, Hubspot, and more.
Zapier uses 'triggers' that happen on one end (like a new subscriber signing up via MemberSpace) to carry out an 'action' on the other (such as adding them to your paid newsletter list in MailChimp). Together, this creates a workflow called a 'Zap'. You only have to set up a Zap once, and then it works for you in the background.
We're going to set up this Zap:
Trigger: A new paid subscriber joins via your membership website
Action: They are added to your Mailchimp paid subscriber list
Log into your new Zapier account and click 'Make a Zap'.
In the 'Trigger' box, search for and click on MemberSpace.
Under 'Trigger Event', select 'New Membership'.
Click the blue 'Continue' button and log into your MemberSpace account when prompted. Next, pick your member plan(s) from the drop-down box.
Click the blue 'Test Trigger' button to confirm the Zapier and MemberSpace link. If you are just setting up MemberSpace for the first time, you can add yourself as a subscriber to test the process after you are done setting up Zapier.
If the test is successful, you'll see this message:
Click 'Continue' to advance to the action portion of your Zap.
Search for and select Mailchimp. And select 'Add/Update Subscriber' as the action event.
Click continue and log in to your Mailchimp account. If prompted to authorize Zapier access, click 'Allow'.
Your Zapier page will refresh and show a form with different options for your new Mailchimp action.
If you are on a free Mailchimp plan, select your list name under 'audience'. Users on a paid Mailchimp tier can set up a custom audience specifically for this paid mailing list if desired. Fill out the rest of the form and click 'continue'.
Zapier will now add your test subscriber data to Mailchimp and verify the connection is active.
After finishing your first Zap, repeat this process and create another one to unsubscribe members in Mailchimp when they cancel their plan.
Promoting and Growing Your Paid Email Newsletter
Starting your paid email newsletter is the tricky part. Now that you've jumped that hurdle, it's time to promote it!
Use your social media pages to tease exclusive, paid-subscriber-only content
Occasionally send all or part of a paid subscriber newsletter out to your free email subscribers, so they can see what they're missing out on
Set up a free trial period for potential members to experience your paid newsletter
Do a cross-promotion with another creator you admire, where you each promote the other's paid email newsletter to your subscriber lists
Make the Most of Your MemberSpace Account
Once you've begun to build up paid newsletter subscribers in Mailchimp, you may want to consider trying new membership offerings to grow your business further. MemberSpace lets you create multiple Member Plans and even connect to more than one website! You can expand your platform to include different email newsletter subscriptions, courses, eBooks, and even private podcasts.
Want more inspiration? Browse through our resources, listen to the MemberSpace podcast , or rummage around in our handy membership toolbox to discover all the ways you can grow your new membership business!