Add member-only access to your video content
MemberSpace installs on any website in minutes.
We make it easy to monetize your video content. Create plans, lock your video content and sell paid membership access. It's super easy. No credit card required because it's free to sign up.
Adding paid membership access to any website has never been easier.
Create free and paid membership plans. Charge monthly or yearly, offer free trials, plan expirations, and so much more.
2. Protect videos or pages
Protect member-only videos by locking any web pages on your site with member-only content, and MemberSpace will unlock those pages for your members.
Monetize your videos by connecting MemberSpace to an existing or new Stripe account, and get paid as soon as your first member signs up.
Read real customer reviews about MemberSpace.
Amazing service! Jen Sommers was absolutely invaluable with helping me troubleshoot a problem I was having with one of our members not being able to activate her account and receiving the correct plan. After all of the options, we finally got it squared away, but without Jen's help I'd still be hitting a wall!
The ability to move the software with me if I change website hosting providers WITHOUT disrupting me membership base was VERY appealing to me.
The customer service for Memberspace is outstanding. They are very prompt, patient, super helpful, and just such a pleasure to work with. As somebody not good with technology, their service and help are so appreciated!
They have done a fantastic job of integrating features, functionality, and low cost into this great product. You can even upload and protect all of your content and downloadable items directly to MemberSpace so that people cannot access it from the website. Really flexible and robust software that directly integrates with Squarespace as well as other software products.
MemberSpace offers recurring payment plans that are AMAZING in their billing dates, ability to pro-rate, and ease of use. The customer service and technical support can't be beat. You never feel talked down to, and the answers are in plain speak. I have a Wix website, and the integration with that is INCREDIBLE! I can continue building pages in Wix, and MemberSpace just puts a nice little password portal on the pages I want. I can use the templates and CSS that I've already created - I don't have to worry about making sure all my pages look the same across multiple platforms because they are all in one platform (hosted on my website).
I love the simplicity. I am not a tech person so this has been awesome at helping bring to life my community membership. Also the customer service is AMAZING!
It's free. No credit card required.
Our software provides everything you need to launch, build and grow your membership business on any platform. Below is a list of our features and integrations.
You shouldn't need to hire a developer or have technical skills to build and run a membership site. MemberSpace is a simple solution for non-technical people.
Your website, any platform.
MemberSpace works with all popular website builders. Add MemberSpace directly to your site, and easily move to a different website platform without impacting your members or billing details.
See the website platforms we integrate with.
Customer service is our top priority.
Our success truly comes from providing great customer support. You can talk with us via live chat or email (under an hour response). But don't just take our word for it, read our excellent
Trustpilot, Capterra,
and
other MemberSpace reviews
.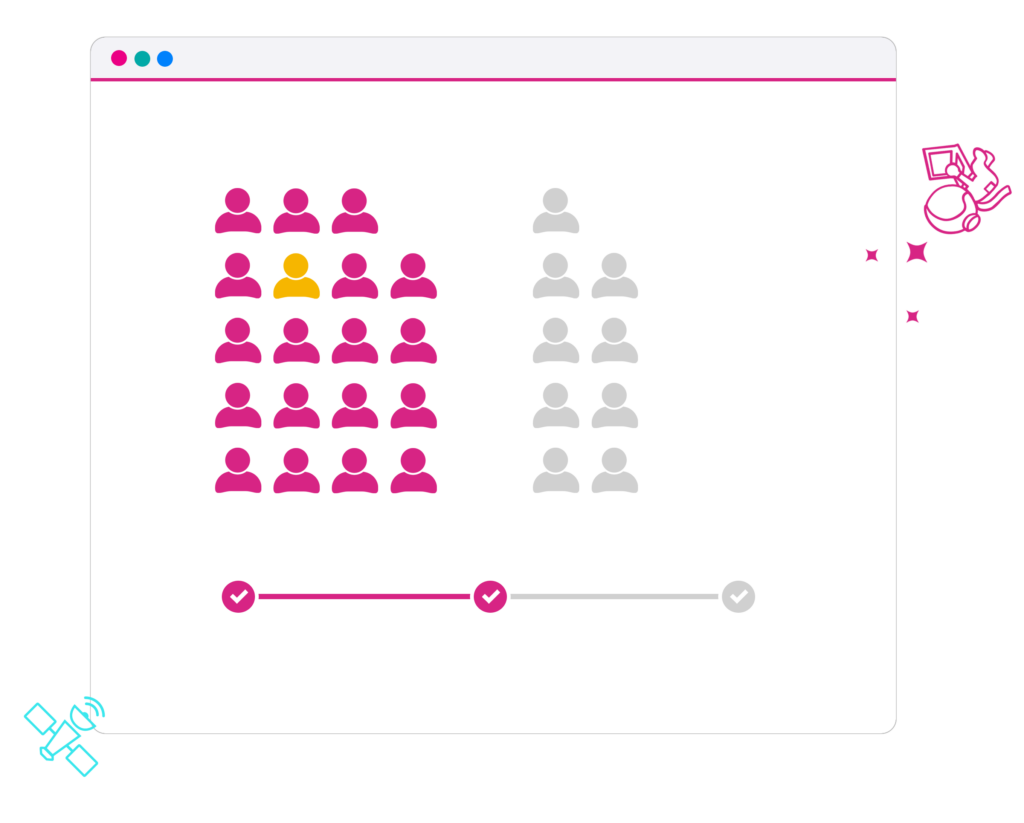 Migrating your membership to different software can seem like a daunting task. We make it easy, simple, and painless. So if you have an existing membership system, we'll help you migrate to MemberSpace for free. Learn more about migrating to MemberSpace.